Right Hand Rhino
commercial window cleaning
Right Hand Rhino is a commercial cleaning company, also providing pressure washing and high dusting services. We hire 'Rhinos' — tough, hard-working people, not afraid to get dirty. Let's make that business of yours #tenaciouslyclean.
Need your windows cleaned weekly? Bi-weekly? Monthly? Need them cleaned early morning or late afternoon? We can work with that. We'll create a schedule that works best for your business. Our commercial window cleaning team is flexible to work with your business' ever changing needs.
RHR offer's pressure washing for your store front, office building, walkway or parking lot. We use safe practices for any type of structure: concrete, wood or metal. Pressure washing renews the look of your building, and at an affordable price! Contact us today to get scheduled!
Let's face it, nobody really likes dusting. You know what's worse though – pulling out that ladder to dust the high items! Let us help clean your lighting fixtures, your fans, or really any items on those top shelves. Right Hand Rhino's team is trained in ladder safety and happy to help.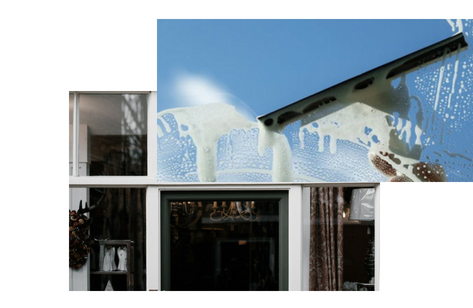 We work with you to set the frequency, the schedule, and make note of any special requests. Then you sit back and relax. Our team of Rhino's are trained in customer service, and more importantly high-quality cleaning.
Lets Clean Your Business!
Questions, comments or concerns? Contact us today.